---
This post was originally published by the University of British Columbia Library.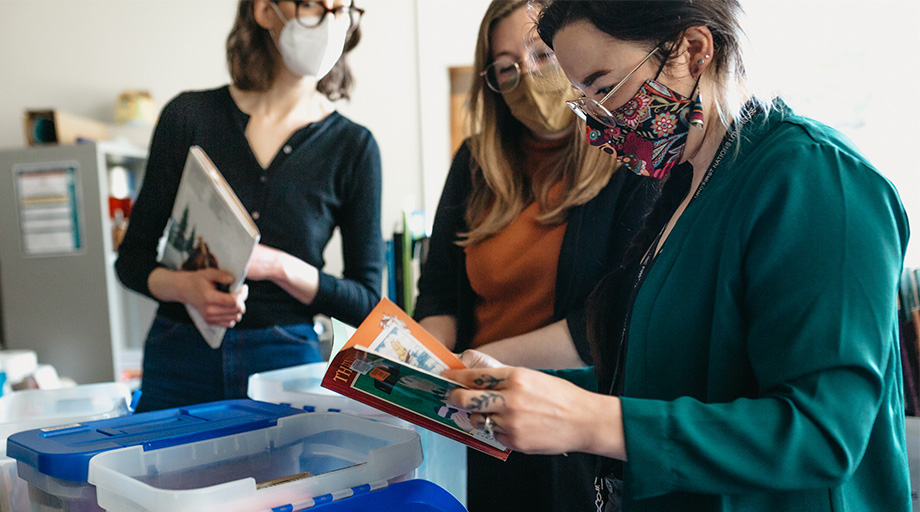 What do you do with problematic materials in a library collection—with books that are outdated, that perpetuate stereotypes, depict cultural appropriation, or include racism and other harmful elements?
This was the question faced by librarians at UBC Vancouver's Education Library, Xwi7xwa Library and UBC Okanagan (UBCO) Library, who found a way to contextualize problematic books from the children's picture book collections.
"Because we serve so many competing interests—like the Teacher Education program, the History of Education program, and children's literature [research]—we certainly didn't want to remove these items entirely," says Wendy Traas, Education Librarian at the Education Library. "I think we landed on something really innovative to mediate access to these materials through the lens of critical literacy."
For educators, critical literacy is a way of approaching a text to examine its underlying biases and help students better understand the political, social, cultural and economic contexts in which a text was created.
"Critical literacy requires us to go beyond what we read on the page and to consider the larger narrative in which a text is situated, asking questions about who created a text and why," writes Karleen Delaurier-Lyle, Information Services Librarian at Xwi7xwa Library. "Critical Indigenous literacy asks us to think about authorship and identity in relation to the stories and teachings we trust as readers. It also asks readers to think critically about Indigenous representations (or lack thereof) within a text."
The Indigenous Children's Books and Critical Literacy (ICBCL) project began as a pilot at the Education Library in 2019. Selected children's picture books were grouped together into critical literacy kits, with each kit focusing on a unique theme. The kits are supplemented with suggested resources, further reading for instructors, and printouts of guiding questions to encourage classroom discussion.
In 2020, this model was adapted by librarians at Xwi7xwa Library and UBC Okanagan Library, who began making digital kits available online. In early 2021, the project team published a working model that other institutions could adapt for their own collections. Today, there are ten Critical Indigenous Literacy kits available across three branches, that approach topics like cultural appropriation, myth and folklore, and residential schools.
Read the full story on the UBC Library website.