---
This post was originally published by the University of British Columbia Library.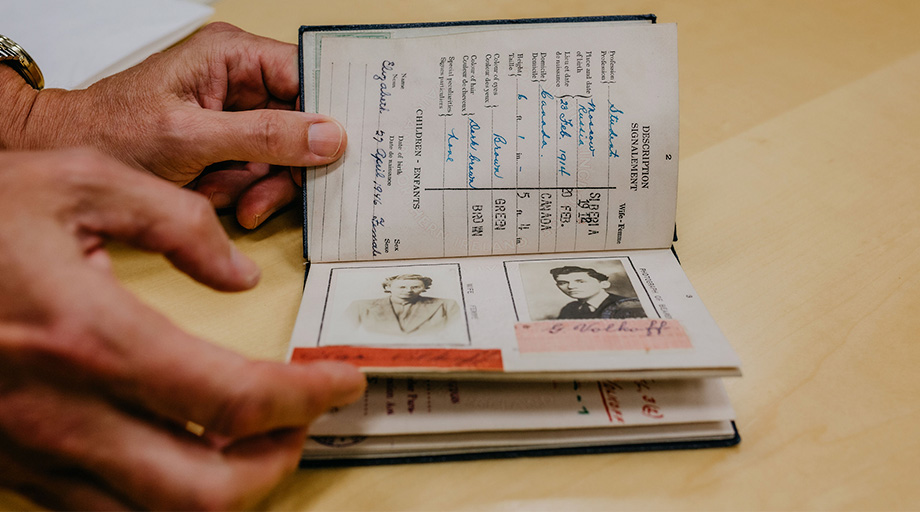 UBC Archives has received the collected archives of the Volkoff Family. Through manuscripts, correspondence, research notes, academic records and more, the fonds documents the personal lives and careers of prominent theoretical physicist Dr. George Volkoff (1914-2000) and microbiology researcher Olga Volkoff (1912-2005).
George Volkoff emigrated with his family from Russia to Canada when he was 10 years old, settling first in Winnipeg, then in Vancouver where George attended Lord Roberts Elementary School, writes Erwin Wodarczak, Acting Head of UBC Archives, who compiled the Volkoff Family fonds: "His father was an engineer, but could not find appropriate work in Canada. The family relocated to Harbin, Manchuria, in 1927, where George attended a Russian-language high school."
Volkoff eventually found his way back to Vancouver and attended UBC from 1930 to 1936, finishing top of his class and winning the 1934 Governor-General's Award with a Bachelor of Arts in physics, followed by a Master in Arts. Making his way to San Francisco, he attended graduate school at the University of California, Berkeley. "While George was there, his father sent him a lot of correspondence and other writing about the history of his family," says Wodarczak, noting that much of this correspondence was kept by Volkoff in a well-worn mailbag, now included in the archive.
Read the full story on the UBC Library website.