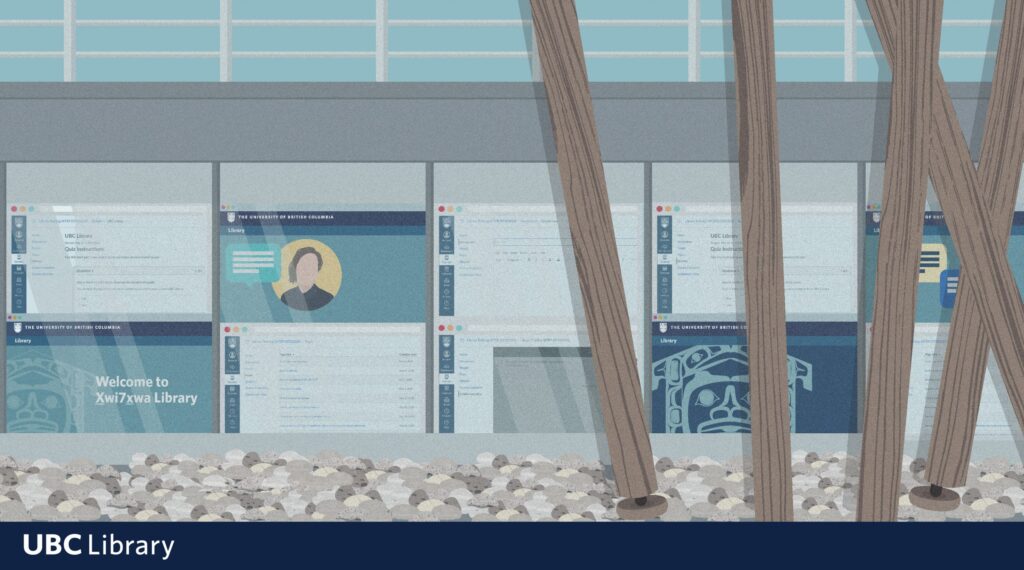 Xwi7xwa Library has launched a new Canvas course for students in NITEP, the Indigenous Teacher Education Program in the Faculty of Education at UBC. Students can self-enrol in the course to access a comprehensive introduction to UBC Library prepared for Indigenous teacher candidates, with five modules that cover topics like library resource searching, citing sources, and using research guides.

"One of our main goals was to establish a connection between the branch and supports for Indigenous teacher candidates specifically," says Karleen Delaurier-Lyle, Information Services Librarian at Xwi7xwa Library, who led the project, working in collaboration with Alexis Okabe, Indigenous Education Program Advisor at NITEP. "We've noticed quite a few of [the students] would come in just looking for basic help around not only research, but library skills, tutorials, and citations."

Excerpted from "

X

wi7

x

wa Library launches library training course on Canvas for Indigenous teacher candidates" (April 8, 2021) on the UBC Library website.
Read the full story on the UBC Library website.